POLK PATTERN Bluewing Teal and Diver Duck Call African Blackwood Poly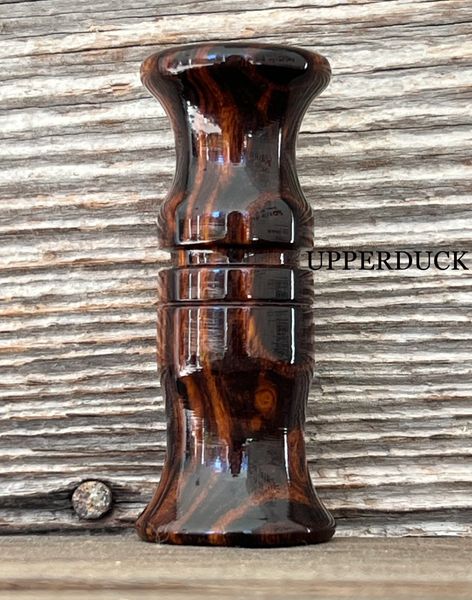 POLK PATTERN Bluewing Teal and Diver Duck Call African Blackwood Poly
CUSTOM, SIMPLE, DECADES OLD FAMILY-DESIGN.

HANDMADE exclusively for UPPERDUCK

Crafted by long-time hunter Chris Polk, experience hunter from California, to Mexico, to Missouri.



A teal and diver call is a MUST for serious waterfowlers! The perfect compliment to your traditional j-frame and cut-down style duck calls on your lanyard!  

Hand-Turned and Hand-Tuned exclusively for UPPERDUCK by Mr. Christopher Polk.



Reviews