UPPERDUCK WOMENS Black LONG Sleeve T-Shirt w/Back Logo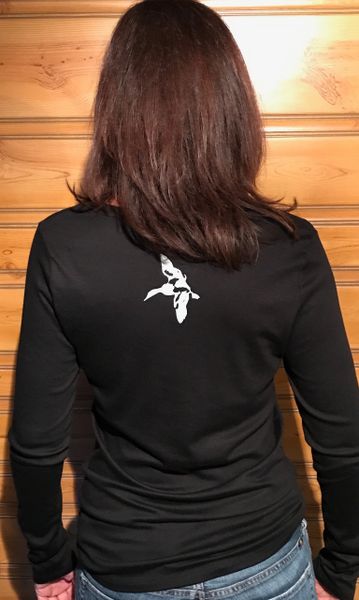 UPPERDUCK WOMENS Black LONG Sleeve T-Shirt w/Back Logo
SIZE - S, M, L, XL, XXL
WOMENS UpperDuck Black Long Sleeved T-Shirt

Lone Duck Logo on BACK Center of Shoulder 

Target "A New Day" T-Shirt


Soft Modal 49% / Cotton 48% / Spandex 3% Blend

The duck on the back is gray. The camera makes it look white, but it is a soft gray. 

Runs Small. I typically wear a small t-shirt and I wear a medium in this brand. Nice fit.
Reviews