JJ LARES T-1 TIMBER Cherry Pearl MATTE Black Matte Band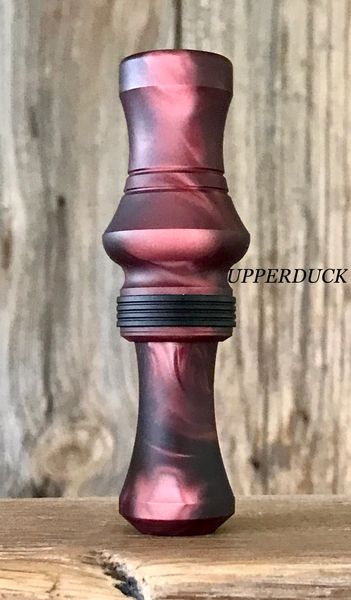 JJ LARES T-1 TIMBER Cherry Pearl MATTE Black Matte Band
LISTEN- CLICK HERE (T-1 TIMBER) 

Super Rasp on the bottom, complete low-end control

Sound volume:  Whisper, Low, Medium.  Seamless transition back and forth
High amount of Hold, lots of whiney quacks and whiney chatter

Great Rasp throughout the call.  Not a high ringer, but a dead ringer!!  
1.320" REED Size

Good top-end control
Polished Band

2x Winner in the

World Championship Live Duck Calling Contest

®

Single Reed

Only a minimum amount of air needed to blow this call
You can practically blow this call out of the corner of your mouth

+/- .001 of an inch manufacturing tolerances 
Exclusive saliva ejector system will never load up or change tone because of weather or saliva build up
Stoppers and barrel mounted on O-ring
Never need tuning, trimming, or readjustment
No cork, never changes tones or sticks from wet or dry conditions
All reeds are die cut and quickly interchangeable without adjustment or cutting
HAND TUNED & TESTED BY LARES
MADE IN CHICO, CA U.S.A.
The

TIMBER T-1

is arguably the most realistic, ducky and most pure duck quacking call on the market, period.

Reviews