CATAWBA RIVER Waterfowl Whistle Buckeye Burl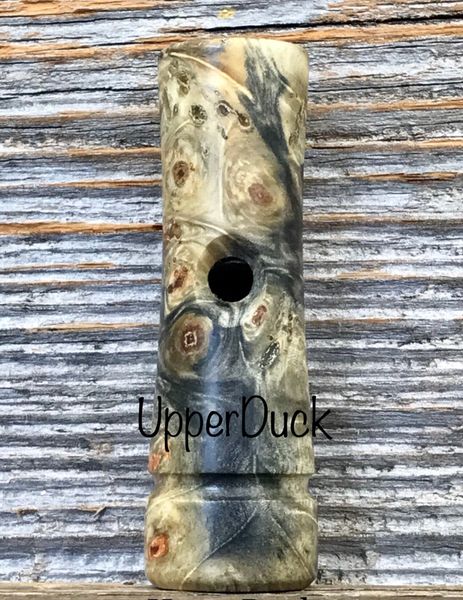 CATAWBA RIVER Waterfowl Whistle Buckeye Burl
HANDMADE

CUSTOM

Drake Mallard/Pintail/Widgeon/Teal "Whistle", crafted by North Carolina math teacher Mr. Ben Shook!
A duck whistle is a MUST for serious waterfowlers!  Truly Mimics the distinct sounds of: 

Drake Mallard

,

Pintail

,

Widgeon

,

Teal

sounds.
The perfect compliment to your traditional j-frame and cut-down style duck calls on your lanyard!

Duck whistle sounds easily produced with minimal air. 

Hand-Turned and Hand-Tuned; in Iron Station, North Carolina by Mr. Ben Shook.
Reviews