2023-2024 FEDERAL DUCK STAMP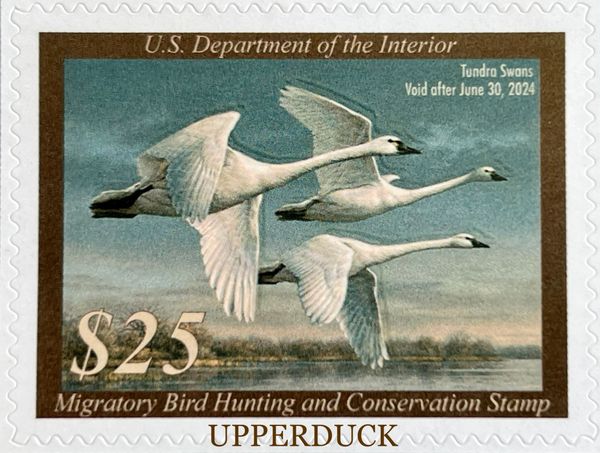 2023-2024 FEDERAL DUCK STAMP
Federal Duck stamps are a required annual purchase for waterfowl hunters 16 and older.

A current duck stamp grants the bearer free entrance to any National Wildlife Refuge that charges an entry fee.

Buying your Federal Duck Stamp is among with simplest ways that anyone can participate in wildlife and habitat conservation. 

Whether you are a hunter, birder or other outdoor enthusiast or you simply want to preserve our natural resources for future generations to enjoy, you can contribute to conservation by buying Duck Stamps.



Reviews